When you are on the go, our printable card is an easy and convenient way to know which fish are best for you.
The Fish for your HealthTM printable card is small enough to fit in the credit slot of a wallet or cell phone case make it easy and convenient to take with you when shopping or dining out. The full list of Best Choice, Low Mercury, Moderate Mercury, and High Mercury/PCB fish and shellfish can be found by visiting our Best Fish for You page.
If the fish or shellfish you are search for is not listed on the Fish for your HealthTM printable card and you cannot find in on the Best Fish for You page it is recommended to eat not more than one serving per month.
For questions or to request a professional printed card email iisg@purdue.edu.
Download the Printable Card (PDF)
Printing Instructions
Set-up the print
Set printer to
Select your color preference (black and white or color)
Print all pages (2)
Print double-sided
Auto Orientation
Print on US letter (paper size of 8.50 by 11.00 inches)
Set scaling to 95%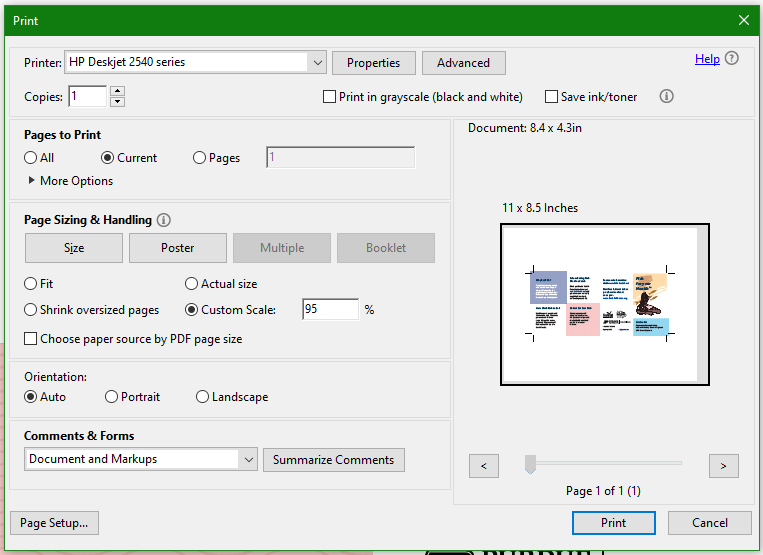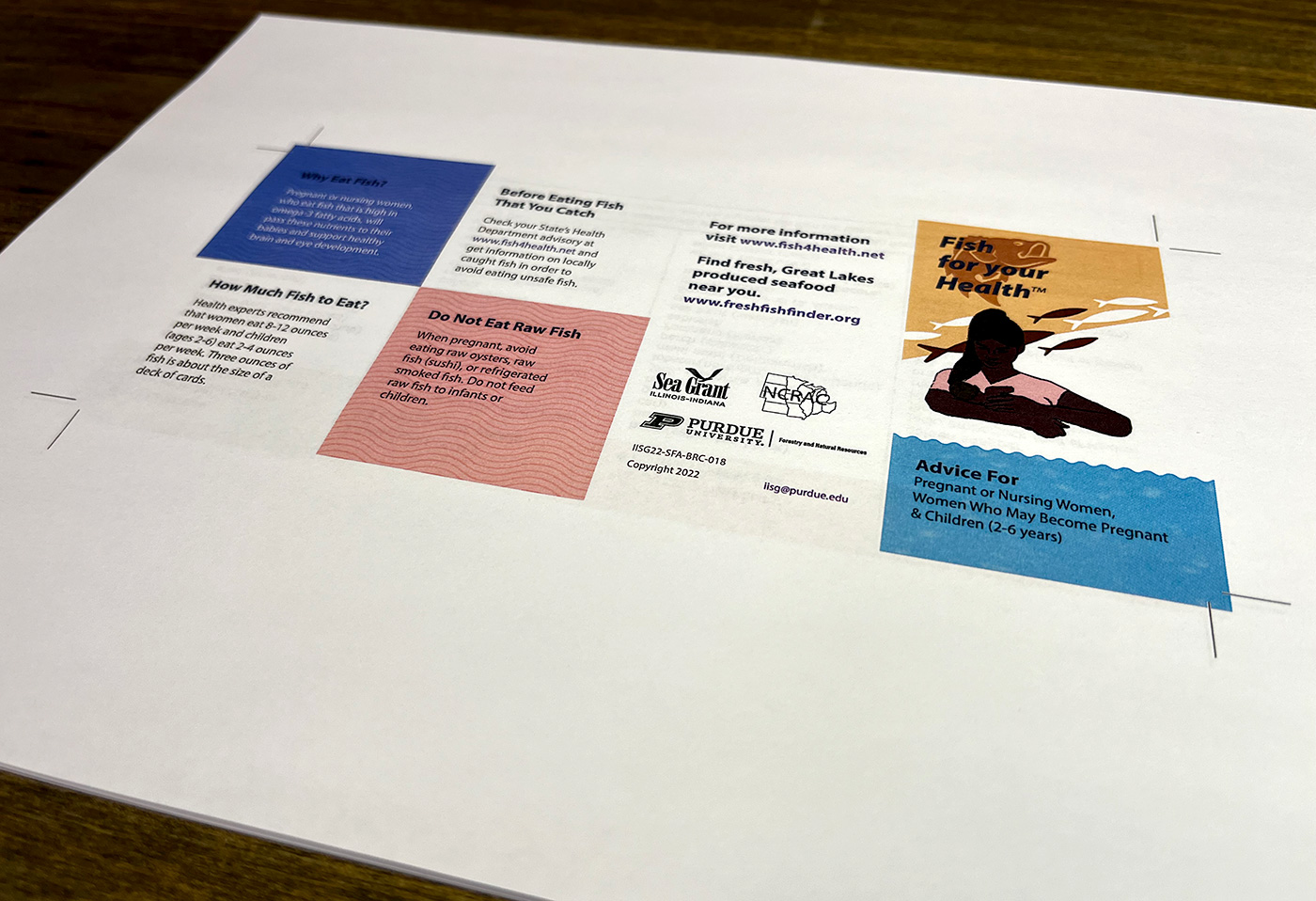 Print
If your home printer, prints the second page upside down you, may want to print page one first using the same printer settings as above except change "print all pages" to "print selection" or "range (Page 1 of 1)" and change "print double-sided" to "print single-sided". After printing page one put the print out back in the printers paper tray, oriented so that it will print page 2 facing the same direct as page one and print page 2.
Cut
Cut the card using the cut line guides as your reference. There are two cut lines in each corner— on vertical and one horizonal.
If using scissors or a paper cutter we recommended starting by marking your cut lines prior to cutting. Place your printout on a smooth flat surface. It does not matter which side is facing up. Place a ruler on your printout. Use the straight edge of the ruler to create a straight line by connecting two cut lines. Repeat until you have four lines creating a rectangular frame around the card.
Cut along the inside edge of the lines. As you cut you will be cutting off small portions of the graphics. That is okay. The border is meant to be cut off and discarded. Trimmings can be recycled or composed.
Fold
Fold in half, then fold in half again. If you see the Fish for Health title on the front and the logos on that back, you're done!
Ta-DA! Now you have a convenient and easy to use quick reference card that is small enough to fit in almost any wallet or cell phone card slot.